An explosion on a ferry in Playa del Carmen, Mexico, injured as many as 25 people,
according to the Associated Press
. None of the injuries have reportedly been fatal or life-threatening.
Passengers were exiting the Barcos Caribe ship when the explosion sent fire and debris toward passengers and people on an adjacent dock. While the cause of the explosion has not been determined yet, early suggestions indicate a mechanical failure may be at fault, AP reports.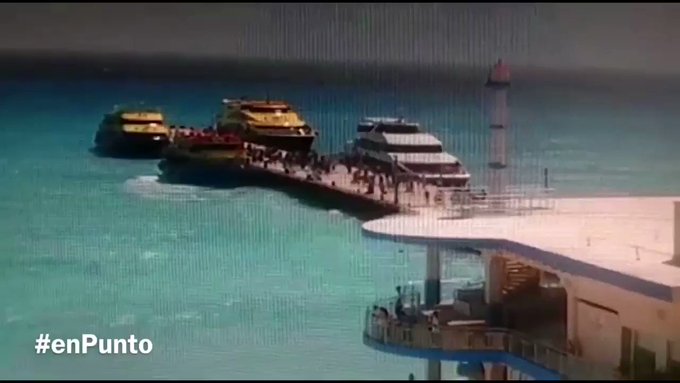 Denise Maerker
✔@DeniseMaerker
Video exclusivo del momento de la explosión del ferry de Barcos Caribe, empresa de la familia del ex gobernador Roberto Borge, en Playa del Carmen; hay 15 heridos
8:44 PM - Feb 21, 2018
282
404 people are talking about this
Twitter Ads info and privacy
Reports on the number of injuries caused by the explosion has varied. The local municipal government and port authority reportedly said 18 people were injured, while Local Civil Defense director Juan Medina Sosa reportedly said 25 people were injured.
play